For those of you who are visiting our website because you are thinking about buying a new home, we would like to encourage you to consider, if you already do not have a pet, checking out the list of animal shelters in Massachusetts by clicking on the link below.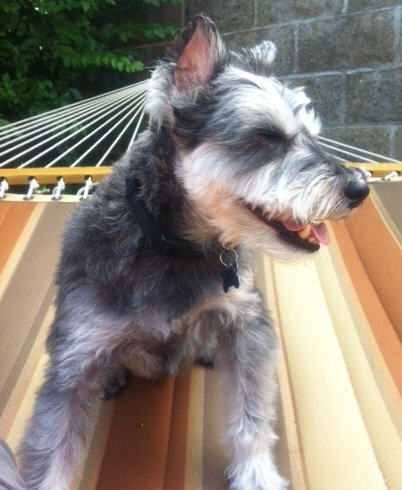 This is Cody, a purebred Schnauzer we adopted from an animal shelter when he was 7 months old, and this is a picture of him when he was 6 years old. He brings a smile to everyone he greets.
We believe that no home is really complete, without having a friendly companion such as a dog or a cat. We also encourage you once you decide to add a pet to your family that you adopt one, rather than buy one from a "puppy mill". Other than walking out of the maternity ward with your newborn child, there is no better feeling that you or your child(ren) will have when you walk out of a "shelter" with a new companion by your side or in your hands.
We encourage our readers to find a pet who will bring a smile to them as well by visiting a Massachusetts animal shelter near you.
If you would like to add your "adopted" pet's picture to this page with a little note of encouragement about adopting a pet,  please email the photo to:    petfriends@masstitle.com